If you want to deposit or withdraw assets at OKX, make sure to select the correct network in case you lose your crypto. For example, cars travel on the road and trains run on rails, while boats sail on the water. Simply put, the vehicle should match the transportation mode.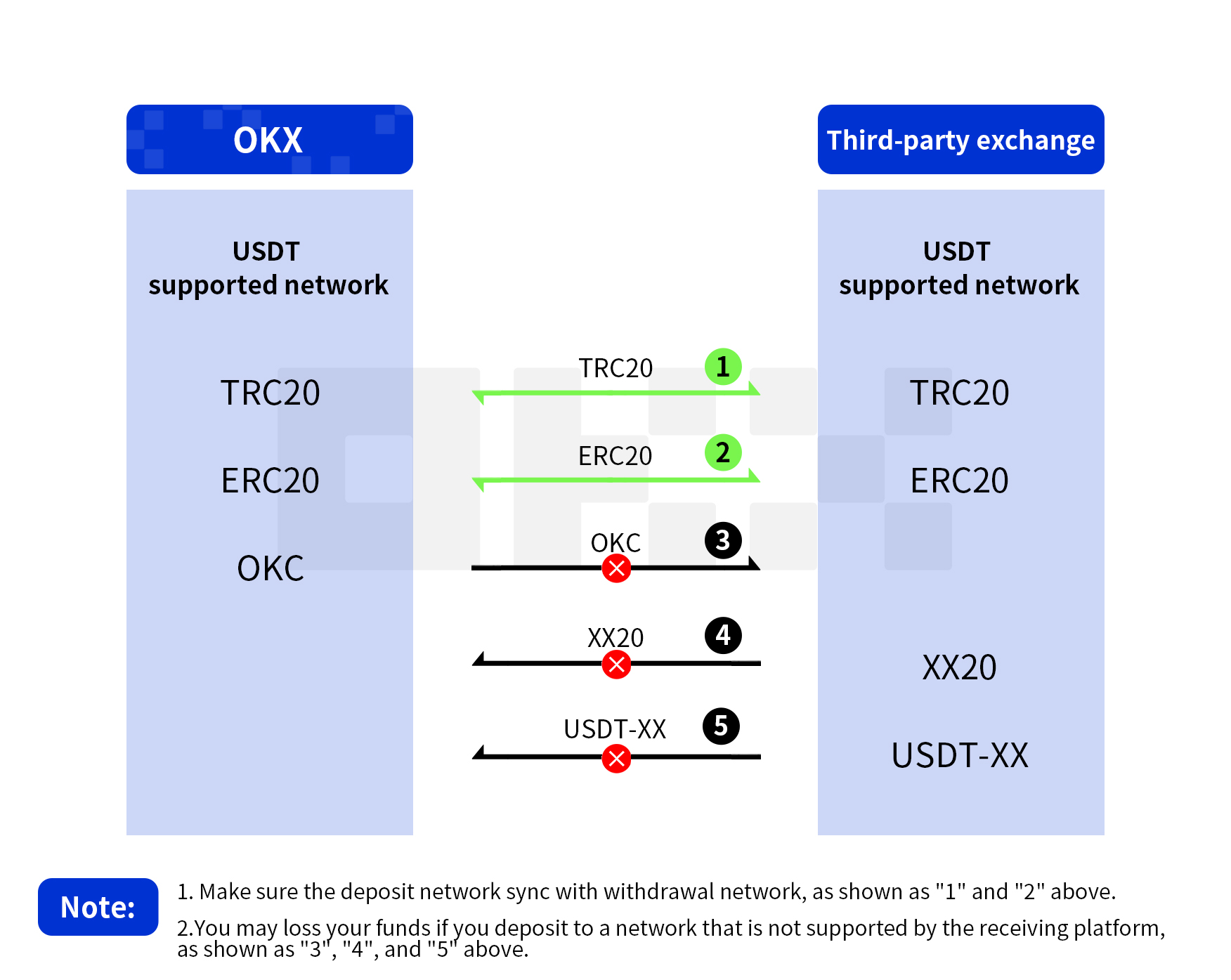 The question is, how to select the correct network. Here is an example of how to deposit the most common digital asset, USDT.
Before the demo, note that the withdrawal network for the other wallet or exchange platform should be consistent with the deposit network for OKX. For example, if you select USDT-ERC20 as the deposit network, the withdrawal network should also be USDT-ERC 20.
The same applies when you are selecting a withdrawal network. You are required to choose the same network for deposit.
Deposit demo (For OKX app user's reference only)
Open the OKX app homepage, and tap on "Assets" and then "Overview". Tap "Deposit" and tap crypto "USDT". Next, select your preferred deposit network among USDT-ERC20, USDT-TRC20, USDT-OEC, and three others.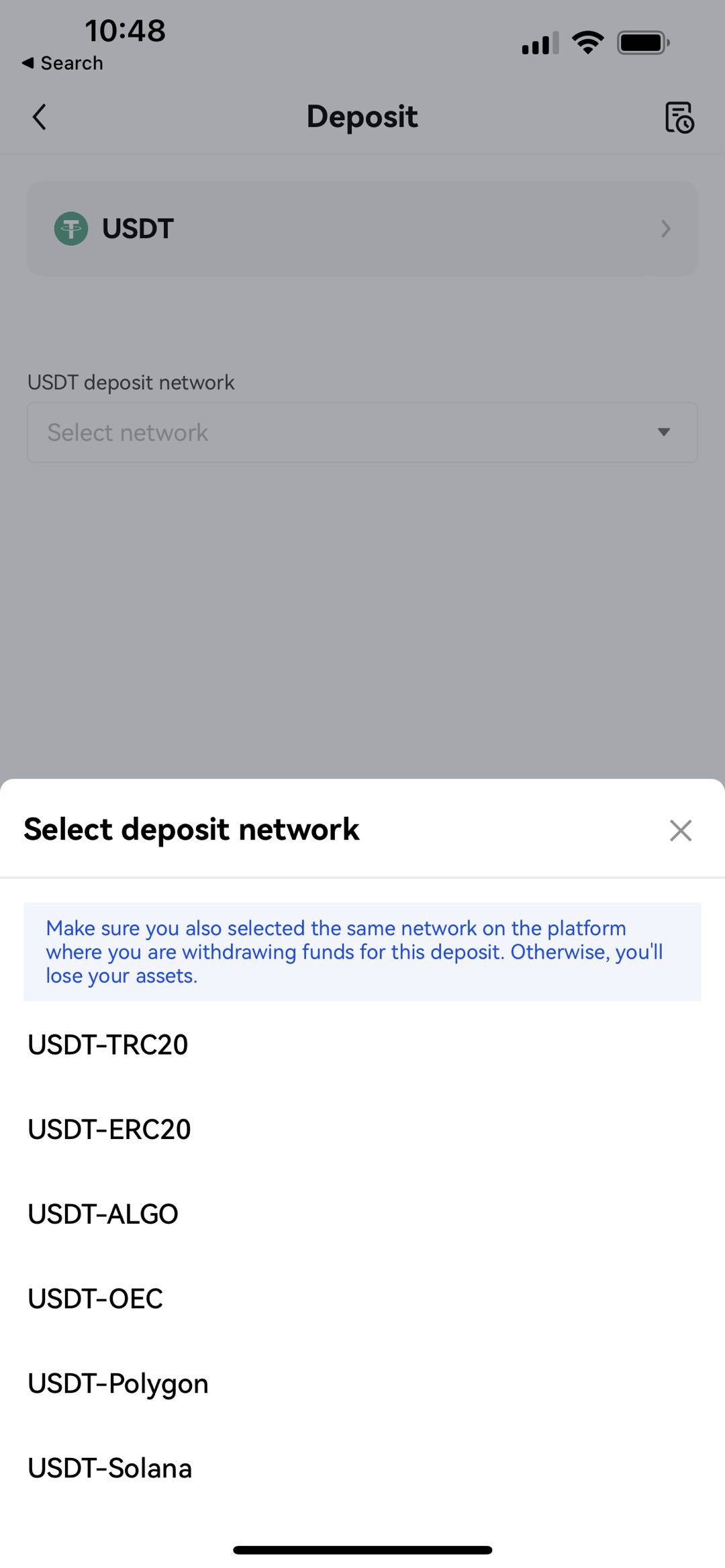 Each is available but differs in networking performance, and thus in speed, security, transaction fee, etc., just as different modes of transportation differ in speed and security. No worries - you will arrive at your destination eventually as long as you are on the right track.
Take two networks for USDT as an example: USDT-TRC20 is faster and cheaper and thus works better for small deposits/withdrawals, while USDT-ERC20, safer yet slower and with a higher fee, is more efficient for large deposits/withdrawals.
After selecting the network, you can copy the deposit address at OKX directly. Open the other exchange platform or wallet. Paste in the address you just copied from OKX under "Withdraw", follow the prompts to fill in the relevant information, and confirm to complete a deposit.
---
A step-by-step guide to purchasing and selling crypto on OKX,
Step 1: Log in to your OKX account
Before you can start buying or selling cryptocurrency on OKX, you must first log in to your OKX account. If you do not yet have an account, click Sign up and complete the registration process.
Step 2: Select Buy/Sell
Once you have logged in to your OKX account, click Buy Crypto in the upper left-hand corner of the screen to get started.
Step 3: Select your purchasing method
The next step is to choose how you would like to buy or sell . There are two primary options on OKX: Express and P2P trade.
Finally, simply confirm your transaction details.
---
Sign up and log in with the App to claim your Mystery Box worth up to $10,000