If you can log in to your account
1.Log in to your OKX account. Go to security settings under your profile icon.
2.Click change under authenticator app.
3.Follow the on-screen instructions and click confirm.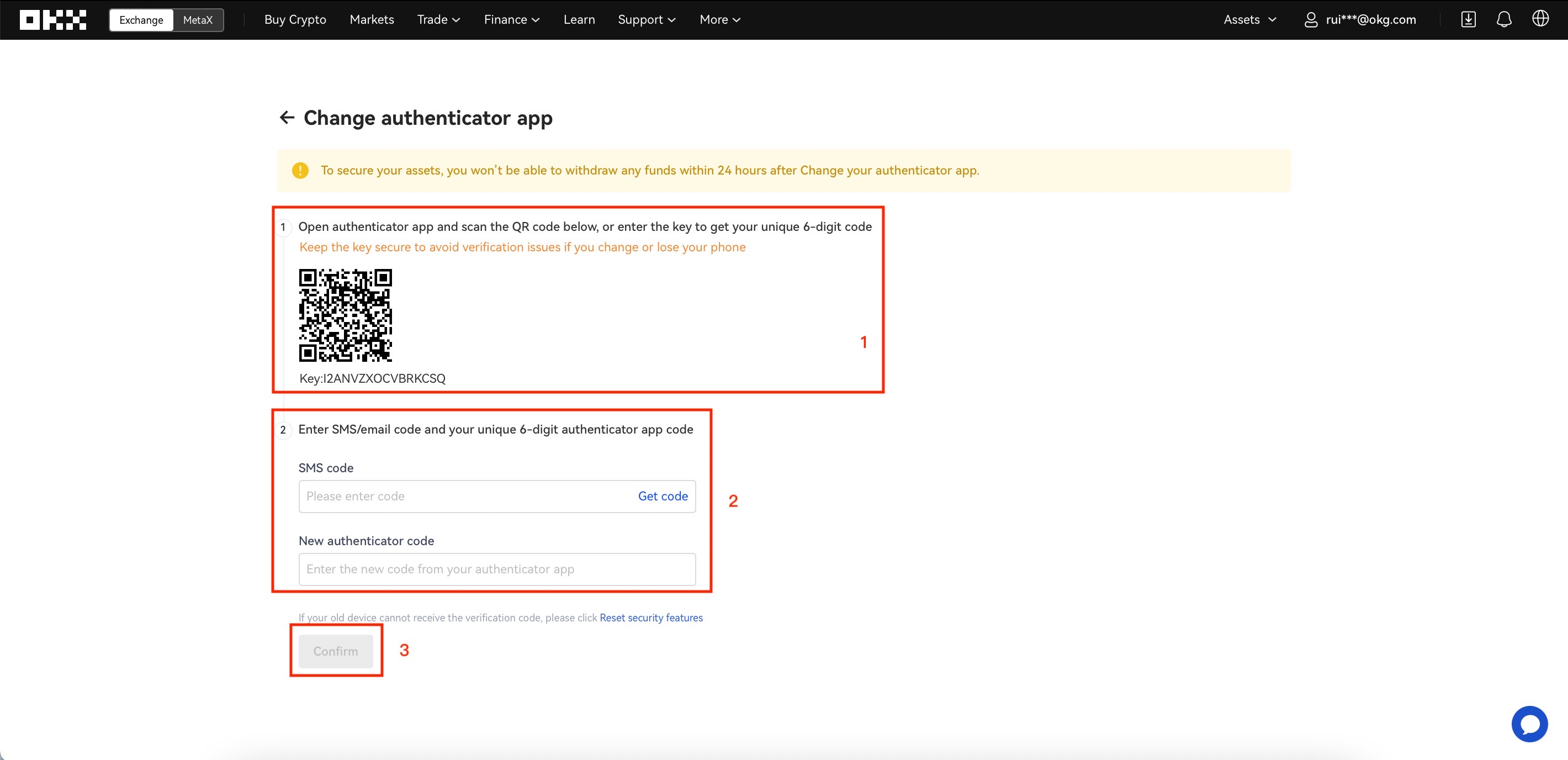 4.You will receive an Email/SMS notification upon changing GA successfully.
If you can't log in to your account
You can reset your google authenticator by yourself on the 2-step verification page, or contact customer service to reset your google authenticator
Note:
Note that you won't be able to withdraw funds within 24 hours after resetting or changing your authenticator app.
---
A step-by-step guide to purchasing and selling crypto on OKX,
Step 1: Log in to your OKX account
Before you can start buying or selling cryptocurrency on OKX, you must first log in to your OKX account. If you do not yet have an account, click Sign up and complete the registration process.
Step 2: Select Buy/Sell
Once you have logged in to your OKX account, click Buy Crypto in the upper left-hand corner of the screen to get started.
Step 3: Select your purchasing method
The next step is to choose how you would like to buy or sell . There are two primary options on OKX: Express and P2P trade.
Finally, simply confirm your transaction details.
---
Sign up and log in with the App to claim your Mystery Box worth up to $10,000