Please be noted that after successfully freezing the account, you cannot log in again, and the email/mobile phone number/personal identity information bound to the account cannot be registered again.
After the account is frozen, your account will be temporarily deactivated. You can contact our customer service to unfreeze the account if you would like to resume using it.
1.Log in to your OKX account. Go to Security settings
2.Click Freeze account at the bottom of the Security page.
3.On the new page, the system will display the risk notification after disabling the account . Please check it carefully, if you still decide to freeze it, please check the relevant terms and click Freeze account at the bottom of the page again.
Note: If you are not bound with Google Authentication, you need to bind Google Authentication first before continuing.
4.Enter mobile verification code and Google Authentication code - click Confirm to successfully freeze the account.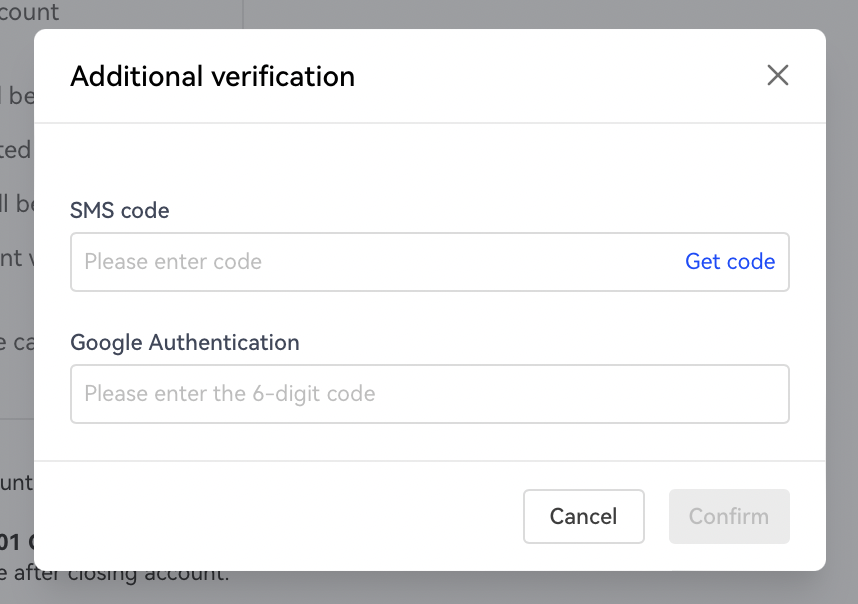 Note:
You are welcome to contact our customer service for assistance if you find any problem freezing by yourself, or when you would like to unfreeze the account.
---
A step-by-step guide to purchasing and selling crypto on OKX,
Step 1: Log in to your OKX account
Before you can start buying or selling cryptocurrency on OKX, you must first log in to your OKX account. If you do not yet have an account, click Sign up and complete the registration process.
Step 2: Select Buy/Sell
Once you have logged in to your OKX account, click Buy Crypto in the upper left-hand corner of the screen to get started.
Step 3: Select your purchasing method
The next step is to choose how you would like to buy or sell . There are two primary options on OKX: Express and P2P trade.
Finally, simply confirm your transaction details.
---
Sign up and log in with the App to claim your Mystery Box worth up to $10,000