How to open a corporate account at OKX?
First, please open a new account at OKX with the email address you wish to use as your corporate login. Then go to "Settings > Verification", and choose "Corporate Verification".
To fully access all features on OKX, you will have to complete both Level 1 and Level 2 KYC verification.
How to enter into the corporate verification page?
Log in your account and click the button Verification.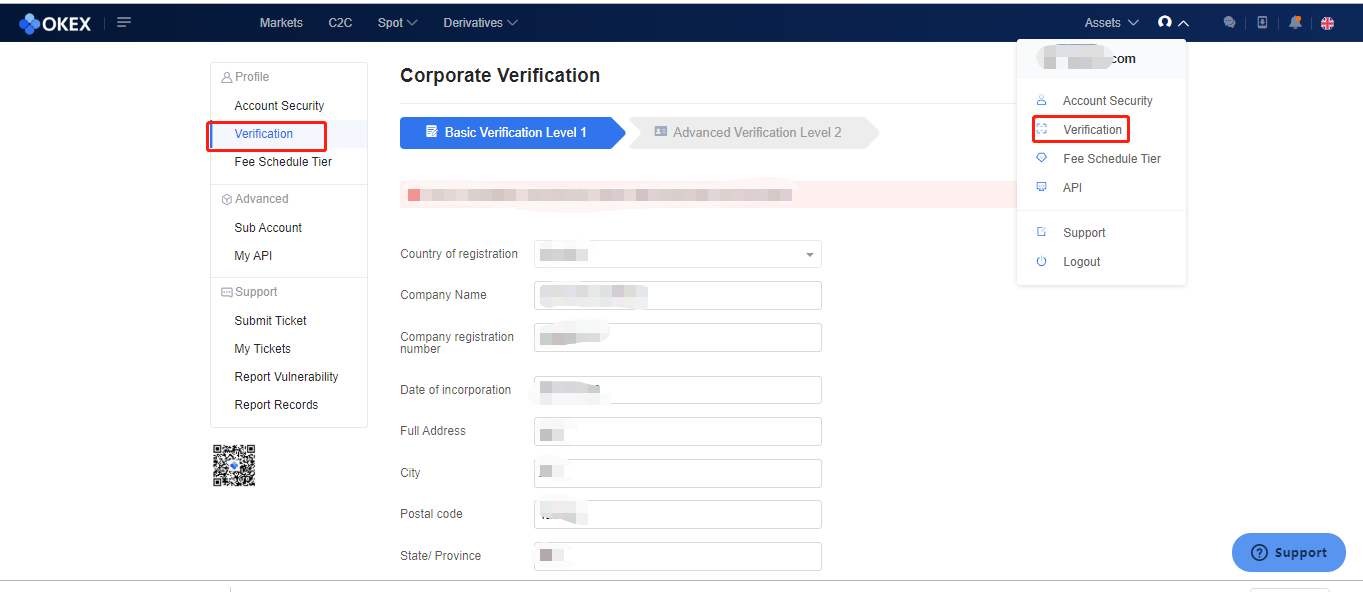 How to complete the Level 1 verification?
For basic verification (Level 1),

please provide the following basic information of your company, including:
Country of registration

Company name

Company

registration number

Date of incorporation

Registration address and operation address

Actual

controller

s (or partners),

directors

and UBO

information (e.g. legal representative, actual controller, account user)

Confirm that your company has no bearer shares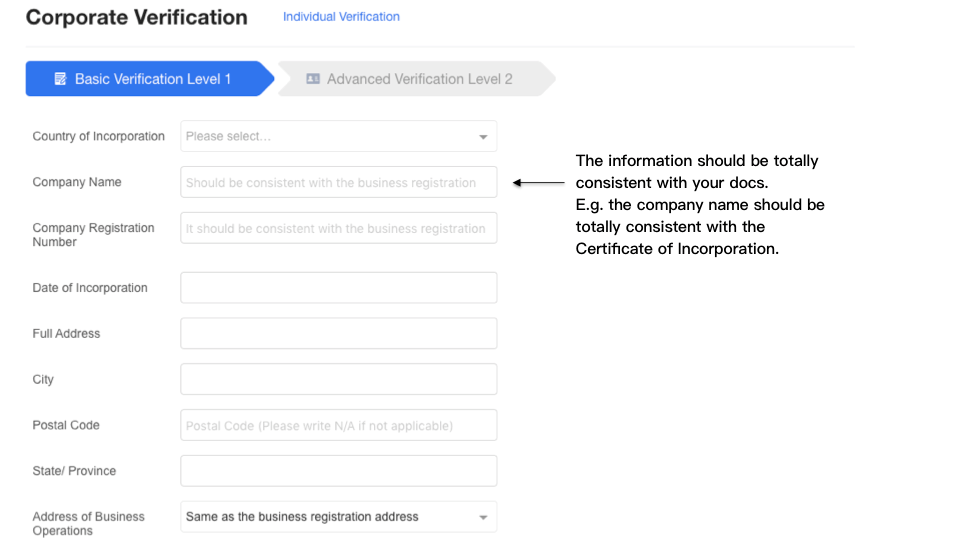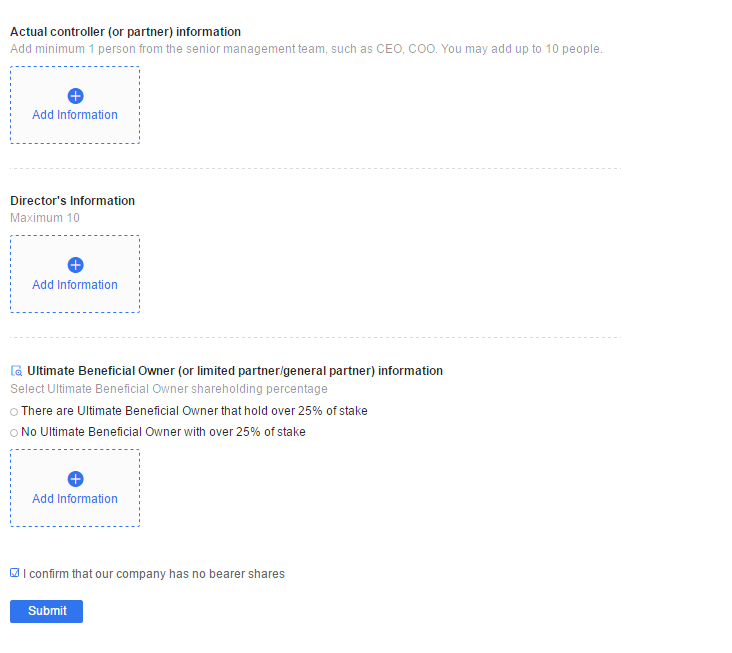 For advanced verification (Level 2), please provide the following information:
Company introduction (A brief description of the company's business operations)

Customer type (It can be selected in the system)

Sources of funds (It can be selected in the system)

Estimated monthly trading volume (It can be selected in the system)

Total assets managing (It can be selected in the system)
As well as the relevant company documents, including:
Certificate of Incorporation & Business Registration

Shareholder structure chart
Company Memorandum & Articles of Association (M&AA)

Certificate of Incumbency / Annual Return

(Please list the documents of the company's directors and beneficiary shareholders in the previous fiscal year in detail; or similar documents confirming the company's shareholder structure, ownership and management)

Account opening authorization letter

(There's an example on the Level 2 verification page.)
Actual

controller

/ Ultimate Beneficial Owner/

authorized

account operator proof (identity

and address proof document

)
AML Policy (If applicable)
NOTE: The materials must be ≤ 5MB uploaded in JPG, JPEG, PNG, or PDF format.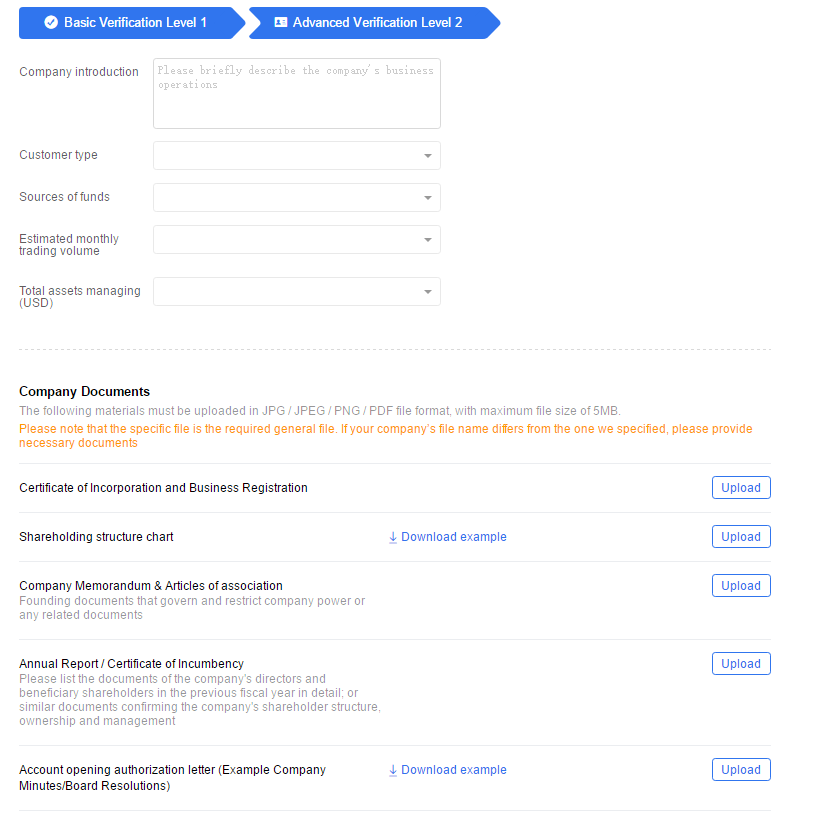 ---
A step-by-step guide to purchasing and selling crypto on OKX,
Step 1: Log in to your OKX account
Before you can start buying or selling cryptocurrency on OKX, you must first log in to your OKX account. If you do not yet have an account, click Sign up and complete the registration process.
Step 2: Select Buy/Sell
Once you have logged in to your OKX account, click Buy Crypto in the upper left-hand corner of the screen to get started.
Step 3: Select your purchasing method
The next step is to choose how you would like to buy or sell . There are two primary options on OKX: Express and P2P trade.
Finally, simply confirm your transaction details.
---
Sign up and log in with the App to claim your Mystery Box worth up to $10,000