When accessing your account for the first time with a new device, you need to give authorization for the sake your account security. The authorization methods include Mobile verification, Email verification and Device verification. Kindly choose one of the above mentioned to verify.
Mobile verification
1.Please make sure that your mobile number is able to receive verification message sent from OKX.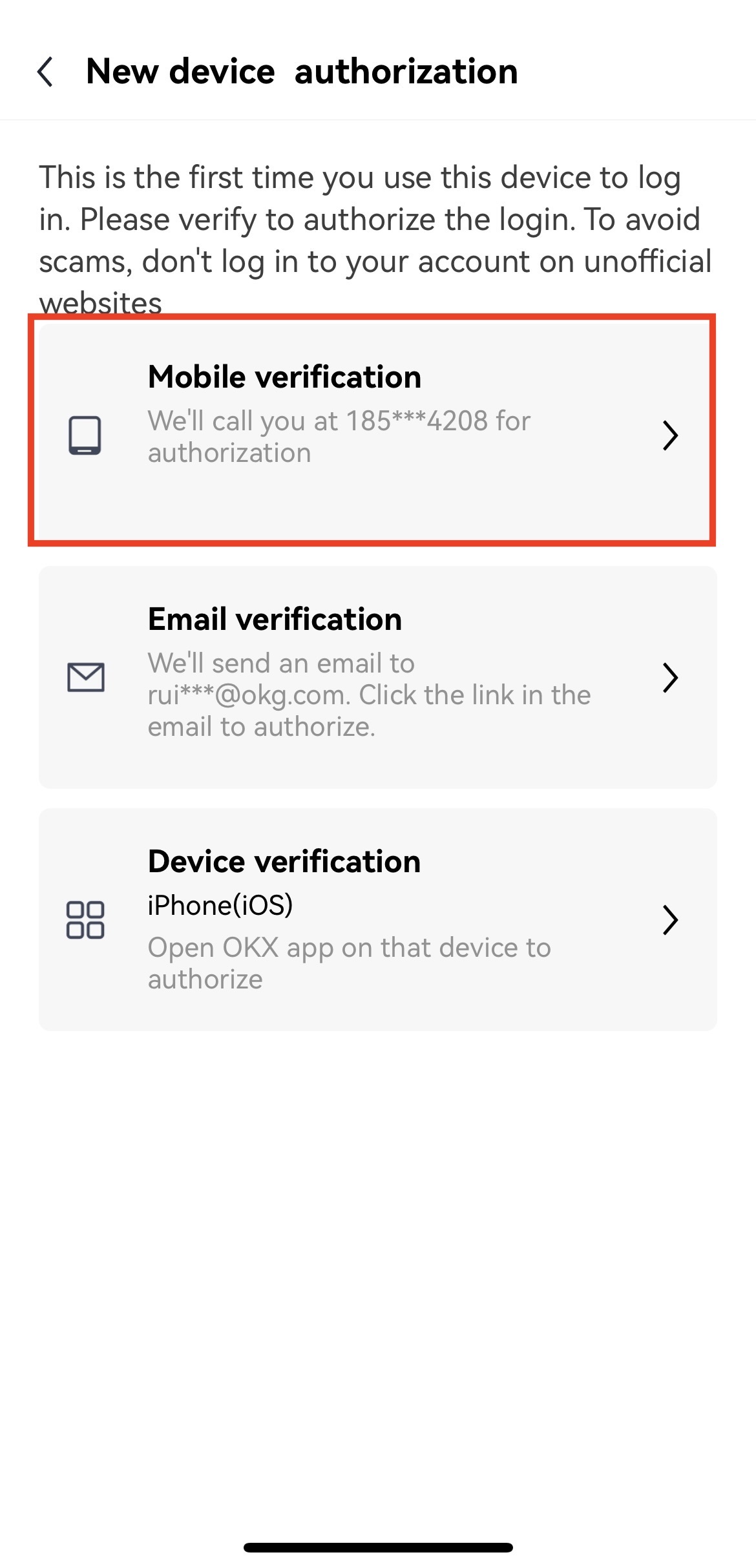 2.You will receive a call, please follow the prompts after listening to the voice prompts. Press 1 to authorize login, and 2 to deny.
3.Simply click 【 Authorization complete 】after authorization.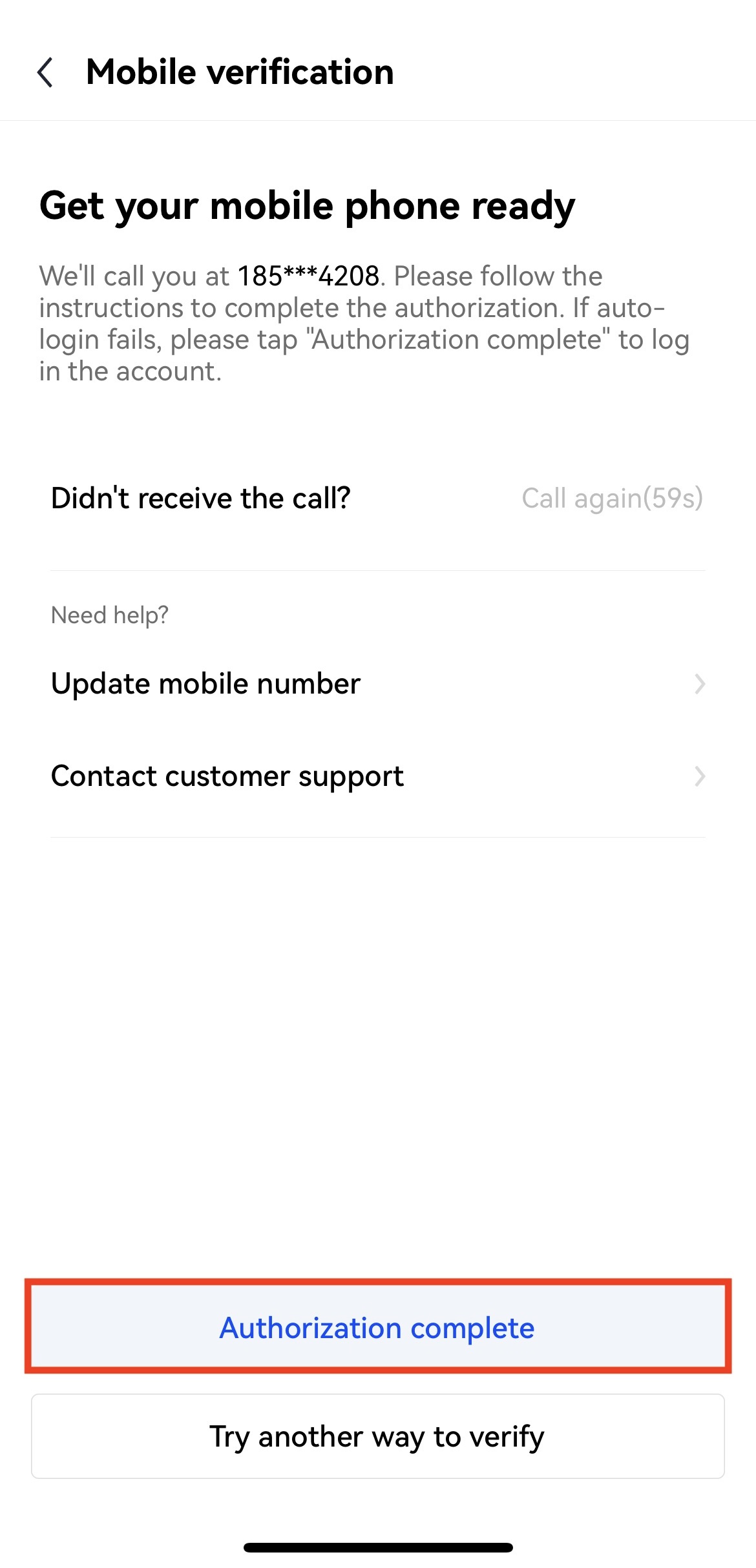 Email Verification
1.Your linked Email will receive verification messages if you choose Email verification. Simply click on the link in the message to authorize.
Note: You can copy and paste the link onto a browser to access if it doesn't pop up in the verification message.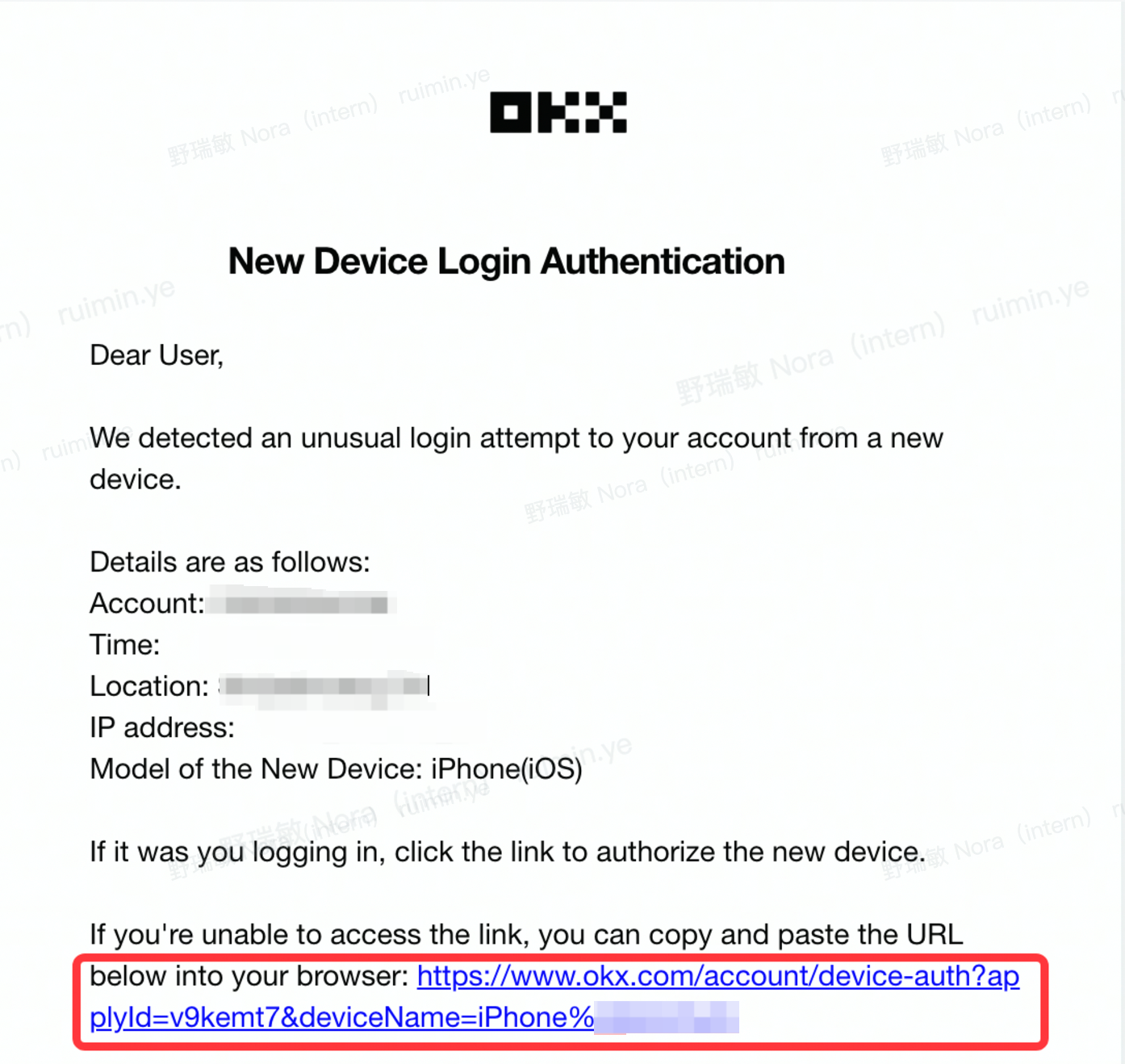 2.Click 【 Authorization complete 】after authorization
Device Verification
If you choose device verification, open the OKX app on your used device. Simply click 【It was me. Allow login. 】upon receiving verification message.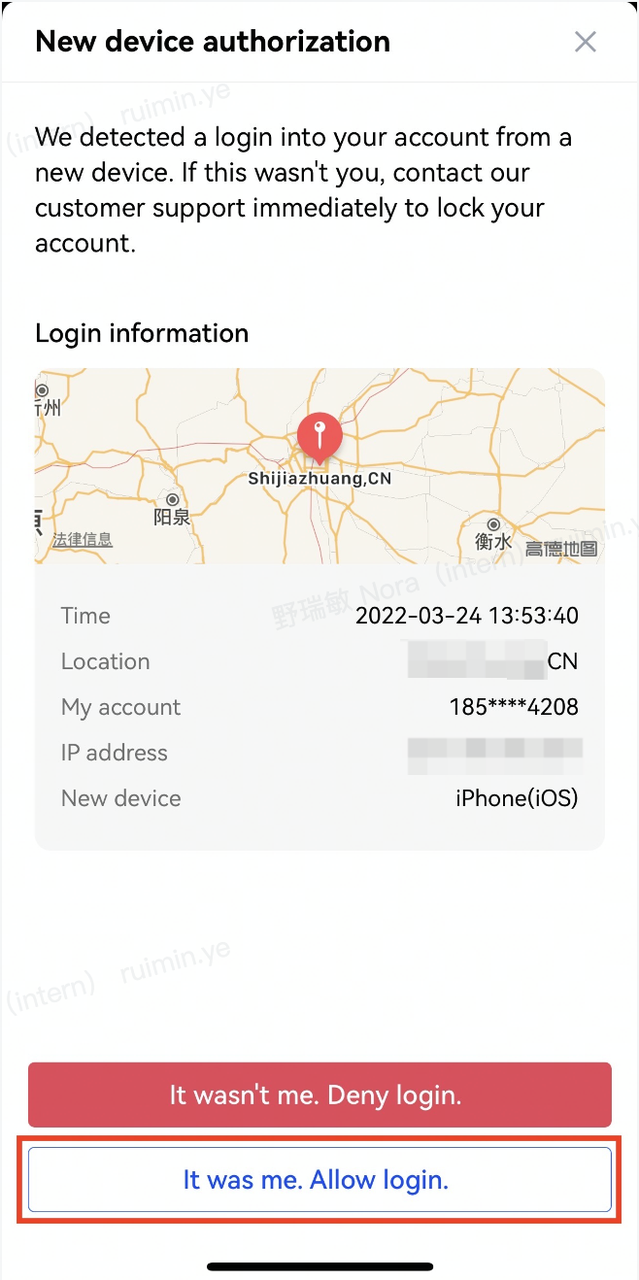 Note
1.Normally a completion of authorization will lead you to the login page automatically. Kindly click on the " Authorization complete " button if the page didn't pop up automatically.
2.You have five chances for voice verification within one hour. Kindly wait for the next hour if you have used up all of them.
3.Please reach to our customer support if all the verification methods mentioned above can't work out and we will be more than happy to assist.
---
A step-by-step guide to purchasing and selling crypto on OKX,
Step 1: Log in to your OKX account
Before you can start buying or selling cryptocurrency on OKX, you must first log in to your OKX account. If you do not yet have an account, click Sign up and complete the registration process.
Step 2: Select Buy/Sell
Once you have logged in to your OKX account, click Buy Crypto in the upper left-hand corner of the screen to get started.
Step 3: Select your purchasing method
The next step is to choose how you would like to buy or sell . There are two primary options on OKX: Express and P2P trade.
Finally, simply confirm your transaction details.
---
Sign up and log in with the App to claim your Mystery Box worth up to $10,000