Tag (memo/tag/comment) is a unique digital string for identifying deposit addresses. It can make sure the funds can be credited to the correct address. OKX also distributes different tags to users' deposit addresses of several cryptos requested by the network. Tag appears in pairs and corresponds to the deposit address. You need to fill in both the deposit address and tag/note before submitting a request. Otherwise, the funds might not be credited to the correct address.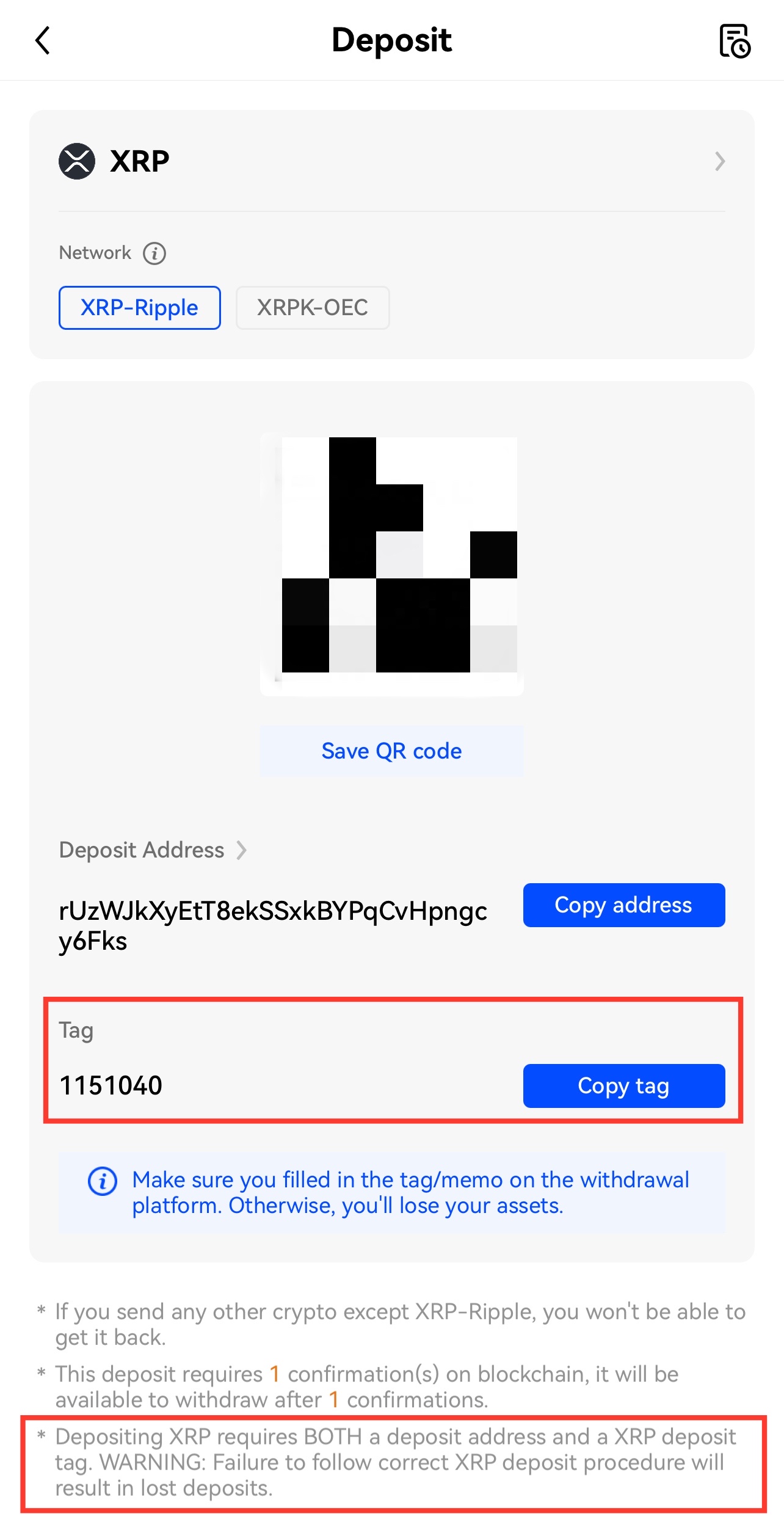 If you filled in an incorrect tag/note or forgot to fill it in, the funds might not be credited to the correct address. Please contact our customer support or submit feedback immediately, and include the details like crypto, amount, the correct tag and the incorrect tag you filled in, and the hash value of the transaction. We will pass the details to our specialists for handling the issue.
---
A step-by-step guide to purchasing and selling crypto on OKX,
Step 1: Log in to your OKX account
Before you can start buying or selling cryptocurrency on OKX, you must first log in to your OKX account. If you do not yet have an account, click Sign up and complete the registration process.
Step 2: Select Buy/Sell
Once you have logged in to your OKX account, click Buy Crypto in the upper left-hand corner of the screen to get started.
Step 3: Select your purchasing method
The next step is to choose how you would like to buy or sell . There are two primary options on OKX: Express and P2P trade.
Finally, simply confirm your transaction details.
---
Sign up and log in with the App to claim your Mystery Box worth up to $10,000