DISPUTE & APPEAL
How to make an appeal order?
If you are a seller,
1. After the buyer clicks "I have paid, next step" but you are not receiving the payment and the buyer is not responding/ both counterparties did not reach an agreement via the pop-up chat. You may click 'Appeal' button to file an appeal to freeze the tokens.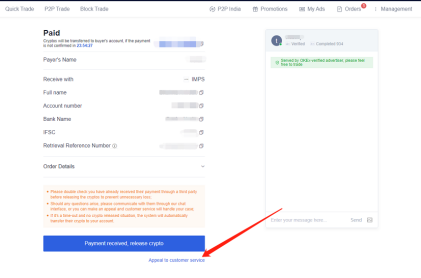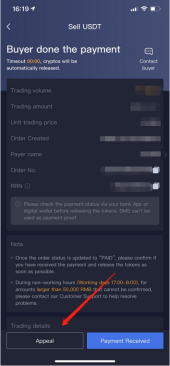 2. While filing an appeal, you are required to select"Appeal Reason" (In this case, we can choose 'Payment received, but the amount is incorrect' and they buyer refuses to/cannot complete the payment as an example).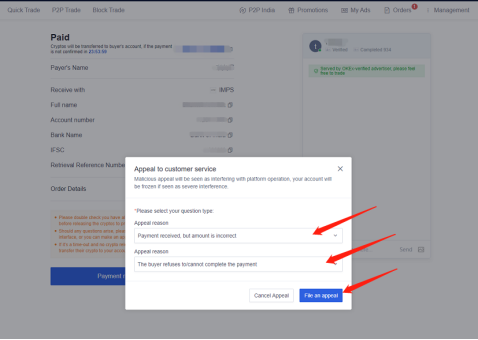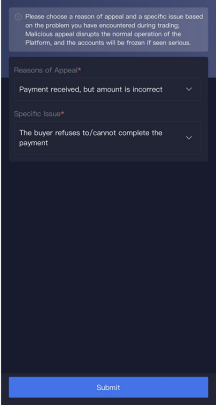 3. Next, a pop-up will instruct you to choose either contact with your counterparty or continue to appeal which will involve the Customer Support team assistance. If you are not able to reach an agreement with your counterpart, you may click "Continue to appeal".
* We strongly recommend negotiating with the counterparty first before proceeding with the appeal*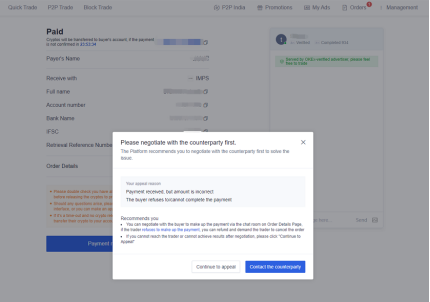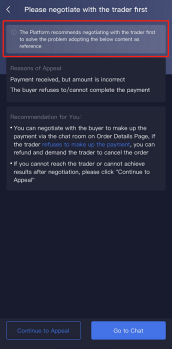 4. A slight description and upload a supporting proof to complete the appeal filing.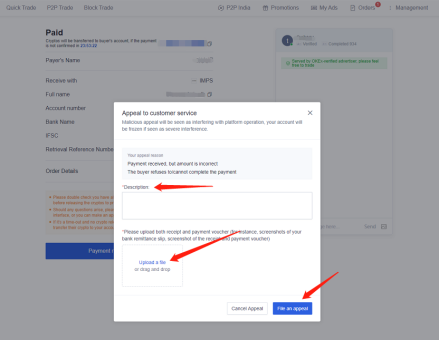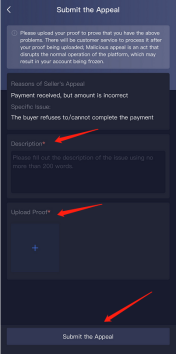 5. By complete the appeal, you can check the order is under appeal status. While Customer Service team reaching out the buyer, you may personally contact the seller again by clicking the chat box from the top right, or you can also decide to cancel the appeal here. You can click "Appeal details" to view the status of your appeal.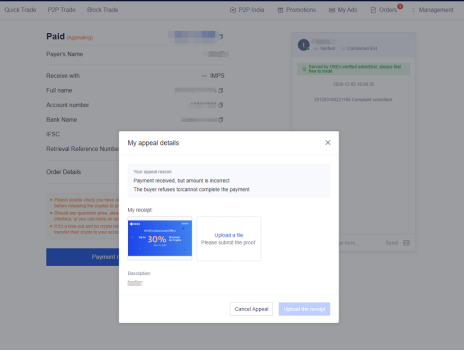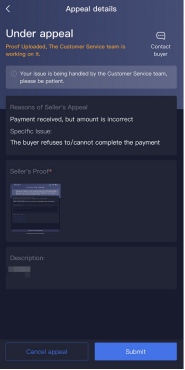 If you are a buyer, the process is more or less the same.
1. After the payment is completed, the seller has not confirmed for more than 24 hours, the system will automatically release the tokens to the buyer. If you cannot reach the seller, you may click 'Appeal' button to file an appeal. OKX CS team will help to follow-up with the seller and tokens involved will be frozen temporarily.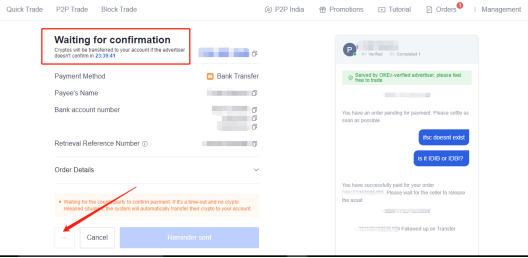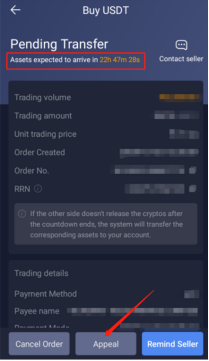 2. Select "Question type" and upload a payment proof showing you have paid to file an appeal.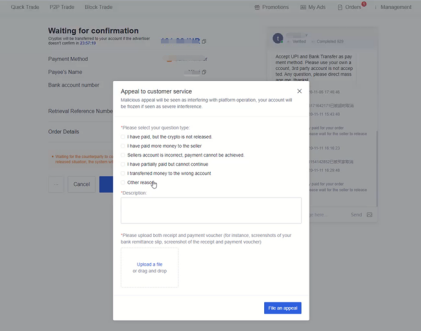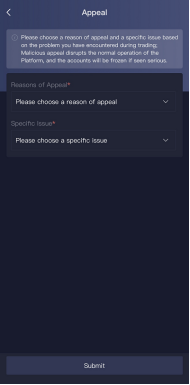 3. Order will then under appeal. If the seller consent and release the token, your order will be completed.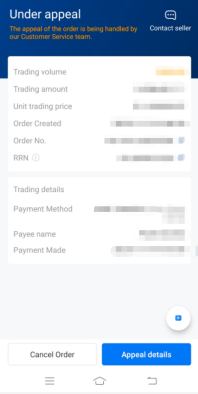 ---
A step-by-step guide to purchasing and selling crypto on OKX,
Step 1: Log in to your OKX account
Before you can start buying or selling cryptocurrency on OKX, you must first log in to your OKX account. If you do not yet have an account, click Sign up and complete the registration process.
Step 2: Select Buy/Sell
Once you have logged in to your OKX account, click Buy Crypto in the upper left-hand corner of the screen to get started.
Step 3: Select your purchasing method
The next step is to choose how you would like to buy or sell . There are two primary options on OKX: Express and P2P trade.
Finally, simply confirm your transaction details.
---
Sign up and log in with the App to claim your Mystery Box worth up to $10,000