Q: What should I do if I forget my login password?
A: Please try to reset password by clicking "forgot password", after you reset it successfully, please try to login with the new password after 5 minutes.
Tips: If you reset the password via phone number, please do no input the country code. For example: if your phone number is +82 123456, then please input 123456 instead of +82 123456.
For Web: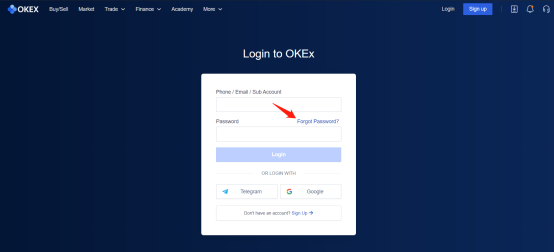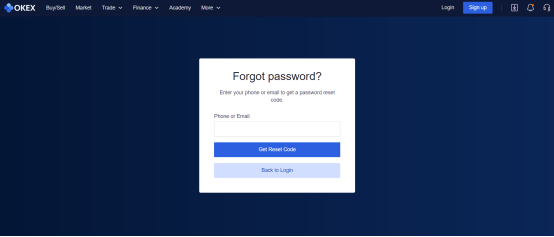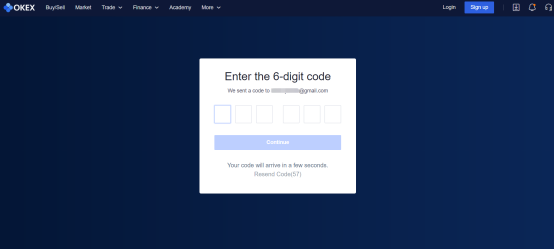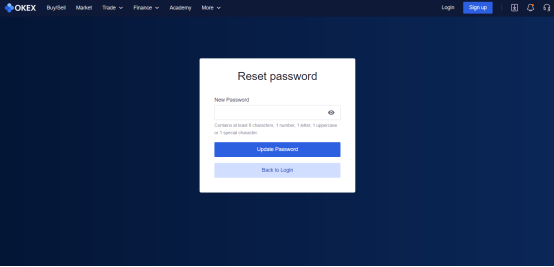 For APP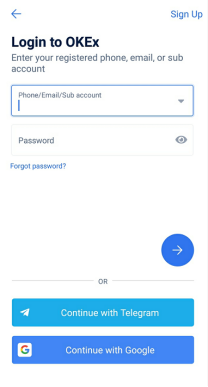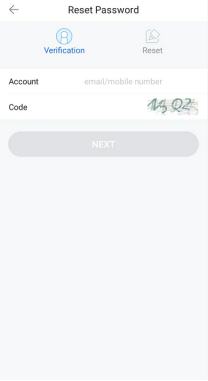 Q: What should I do if I got the error message of "Invalid password" ?
A: Please make sure the password that you enter is correct. If you forget the correct password, please try to reset password to set a new password.
If you confirm the password is correct, please try the following steps:
1) Try to input the password manually.
2) Try to change browser or clear cache,
3) Try again within 5 times.
If all the above solutions can't help you to solve the issue, please contact customer service Chat Bot via our Support Center.
---
A step-by-step guide to purchasing and selling crypto on OKX,
Step 1: Log in to your OKX account
Before you can start buying or selling cryptocurrency on OKX, you must first log in to your OKX account. If you do not yet have an account, click Sign up and complete the registration process.
Step 2: Select Buy/Sell
Once you have logged in to your OKX account, click Buy Crypto in the upper left-hand corner of the screen to get started.
Step 3: Select your purchasing method
The next step is to choose how you would like to buy or sell . There are two primary options on OKX: Express and P2P trade.
Finally, simply confirm your transaction details.
---
Sign up and log in with the App to claim your Mystery Box worth up to $10,000