Many users need to transfer crypto from one exchange to another one. In this article, we provide a comprehensive guide about sending Tether (USDT) from Binance to OKX. The process of transferring Tether between these two exchanges is easy and simple.
1. Log in to your OKX account and get the USDT deposit address
First, enter your email address and your password to log in to your OKX account. You have to insert a six-digit code that is sent to you via SMS or through an authenticator app. After entering the code and your account information, you can access your account.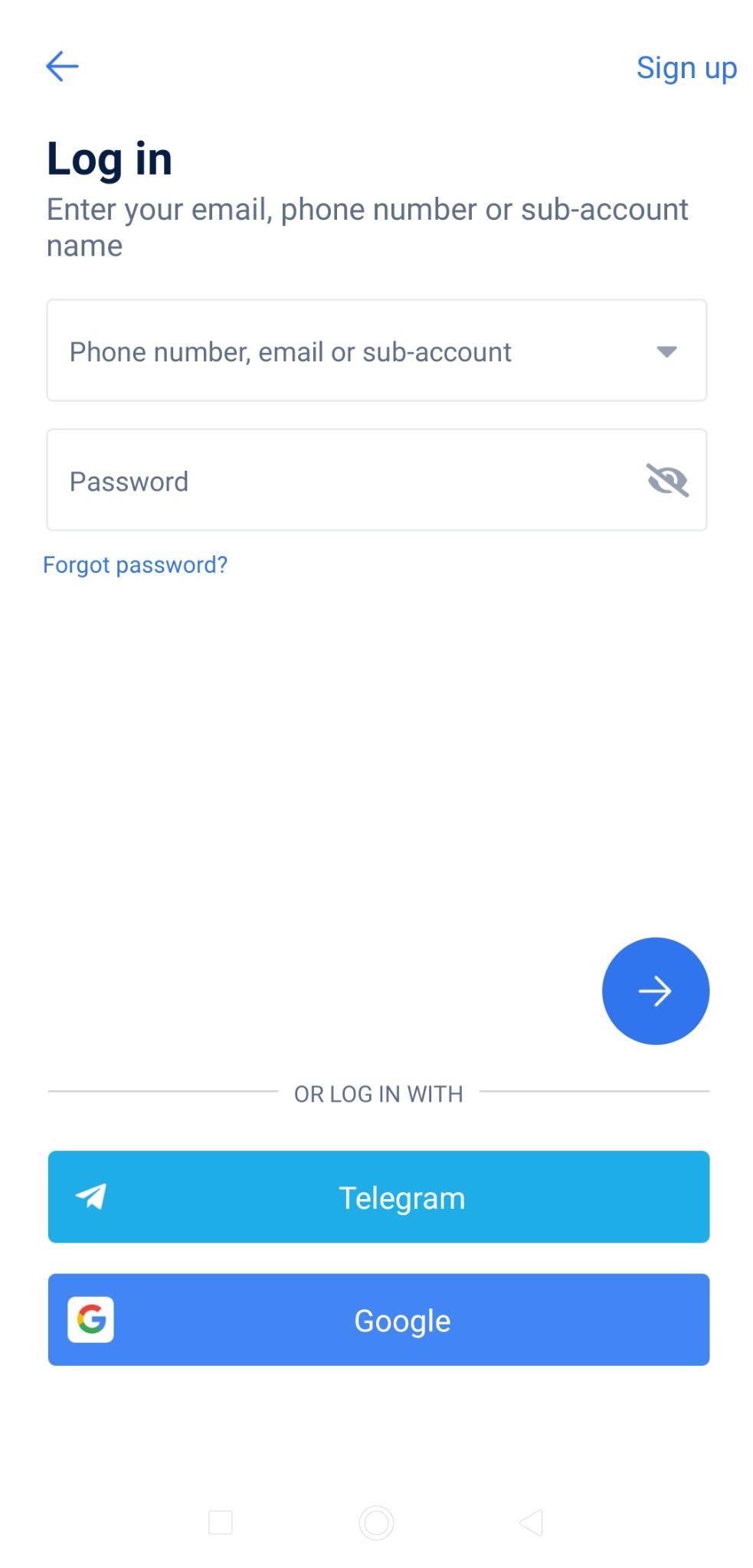 Navigate to the Assets tab (highlighted in green in the image below).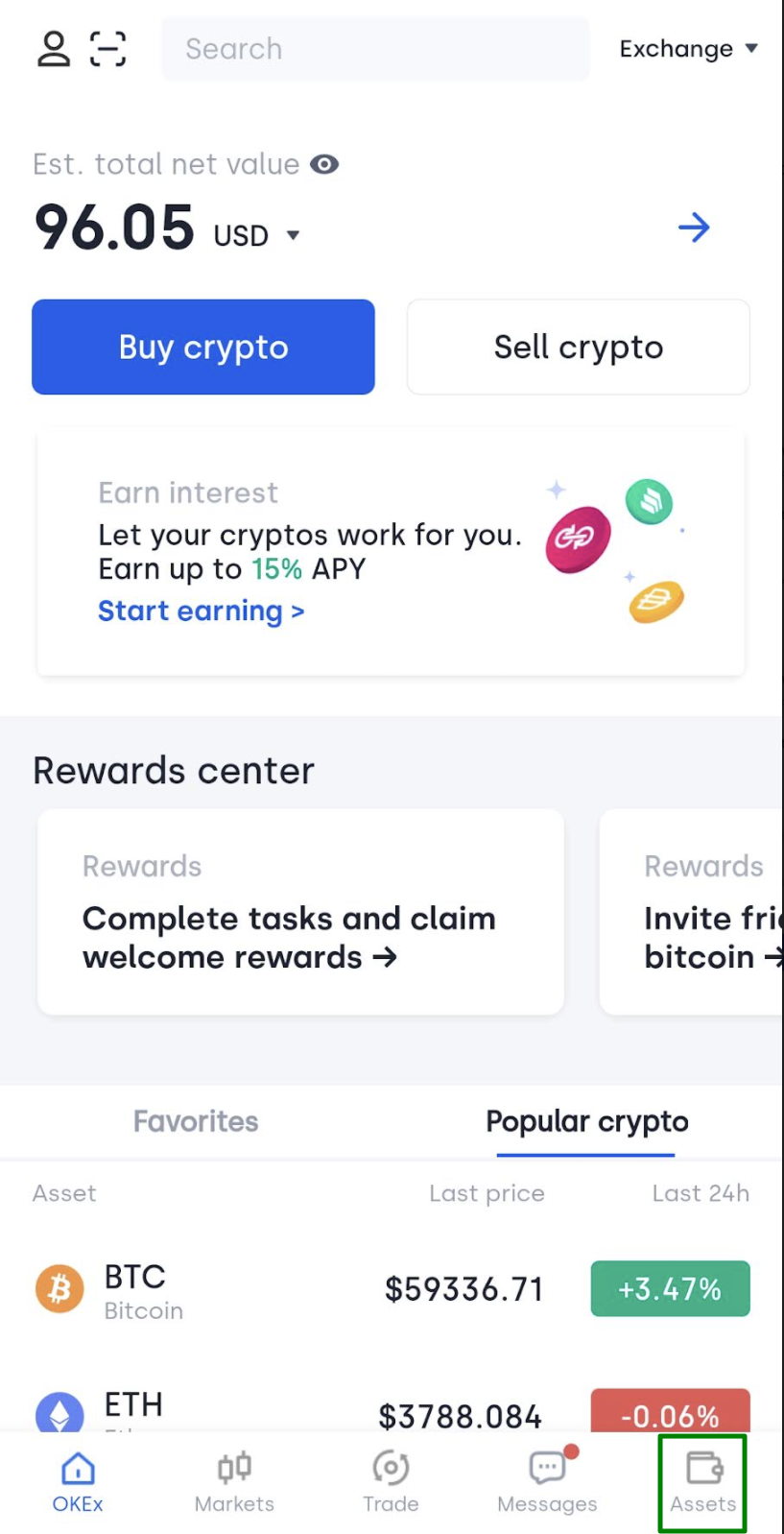 Then, tap Overview and choose Deposit.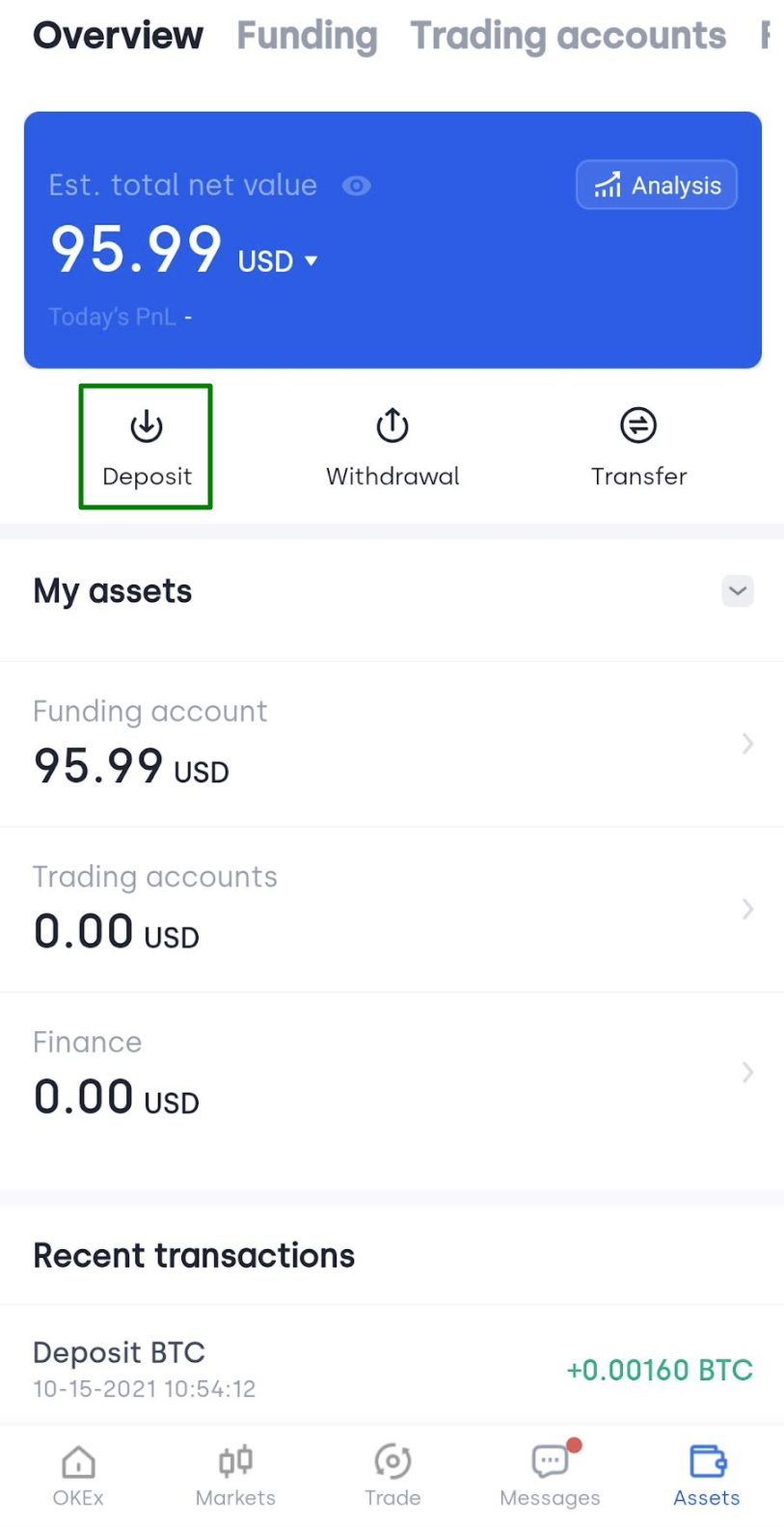 Search for USDT on the Deposit screen or go down through the list and choose USDT from the list of available assets. Then, copy your USDT deposit address. When copying the address, double-check to make sure you have copied the correct address. A wrong one can result in a loss of funds.
2. Transfer USDT from Binance to your OKX account
Obviously, you need to have some USDT on your Binance account. If you have Tether, navigate to Fiat and Spot Wallet, and then click on the Withdraw button.

Insert the copied address from OKX, and enter the amount of USDT that you want to withdraw from Binance. Choose the blockchain that is supported by both exchanges. For the purposes of this guide, we've picked TRON (TRC20), which boasts low gas fees and high transactions speeds. If it is the first time that you are doing these kinds of transfers, we advise you to first try sending small amounts, to make sure that everything is working correctly.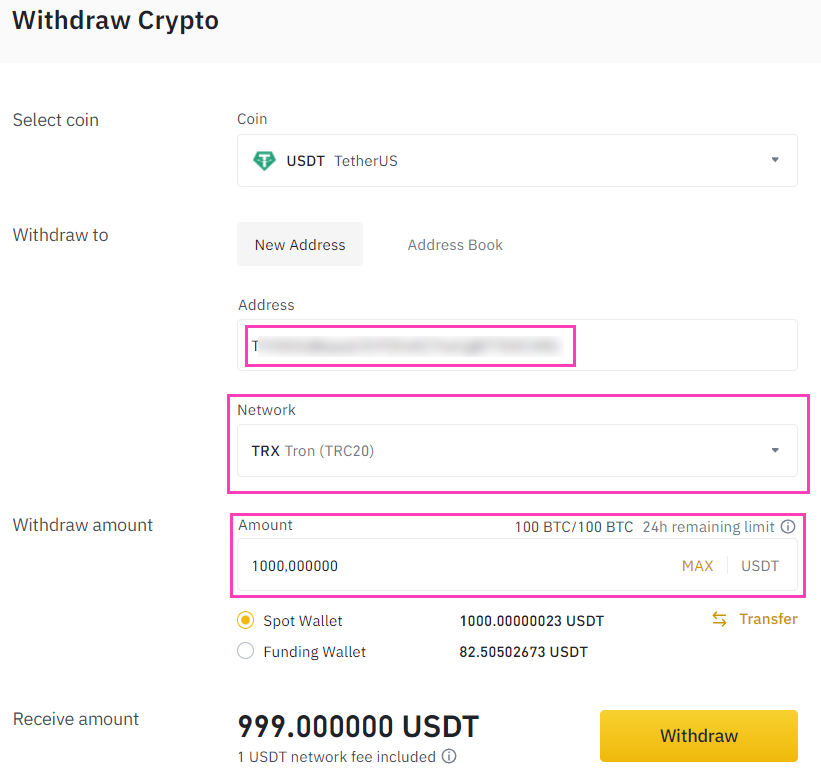 Now, complete the security steps. The security steps depend on you. For instance, some users have to confirm their transfer via email verification or the authenticator app to complete the withdrawal. After passing these steps, Binance will start processing your withdrawal.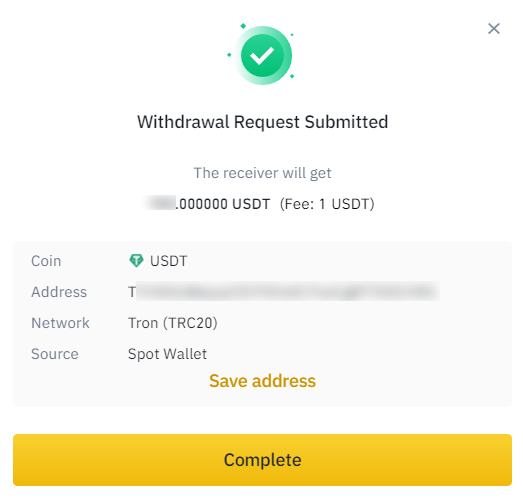 Binance will flag your withdrawal with the "Awaiting Approval" tag. Once the transaction is processed, the status of your withdrawal will be changed to "Completed".

3. Go to OKX and check whether USDT has been successfully deposited into your account
The withdrawn USDT should be available in your USDT wallet on OKX. The process takes a couple of minutes to be completed. Once the transaction is processed, the USDT deposit will be displayed in your account's deposit history.
---
A step-by-step guide to purchasing and selling crypto on OKX,
Step 1: Log in to your OKX account
Before you can start buying or selling cryptocurrency on OKX, you must first log in to your OKX account. If you do not yet have an account, click Sign up and complete the registration process.
Step 2: Select Buy/Sell
Once you have logged in to your OKX account, click Buy Crypto in the upper left-hand corner of the screen to get started.
Step 3: Select your purchasing method
The next step is to choose how you would like to buy or sell . There are two primary options on OKX: Express and P2P trade.
Finally, simply confirm your transaction details.
---
Sign up and log in with the App to claim your Mystery Box worth up to $10,000